Zhejiang University School of Medicine
Zhejiang University School of Medicine (ZUSM) is located in Hangzhou known as paradise on earth, a beautiful, historical, and cultural city. The school is in the green and flowery Zijingang Campus of Zhejiang University.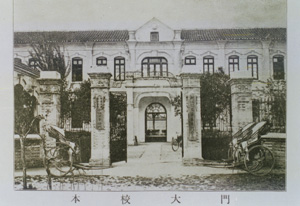 The history of Zhejiang University School of Medicine can be traced back to the Chekiang Provincial College of Medicine founded in 1912 and the National Chekiang University Medicine College founded in 1945. The two merged in 1952 and established the Zhejiang Medical College, which was then upgraded as Zhejiang Medical University in 1960. In 1998 it was merged with Zhejiang University, Hangzhou University and Zhejiang Agriculture University to re-establish the present Zhejiang University, and reorganize School of Medicine in the following year.
In the past more than one hundred years, ZUSM never stopped gathering magnificent masters and educating excellent medical talents. The motto of ZUSM is "Hold a benevolent mind and heart, seek for truth and novelty," and the core value of it is "Becoming Extraordinary, Seeking the Truth, Pioneering New Trails, Being Kind." ZUSM has evolved into one of the most prestigious medical schools in the nation, which enjoys high international reputation, distinctive features and outstanding academic achievement.
With the first class faculty team, numerous top scientific talents have been attracted to join the big family, ZUSM. Up to now, the total number full-time professors has reached to 1031 including 497 supervisors of Ph.D. candidates, 1097 supervisors of Master candidates, and among them there are 3 members of China Academy of Sciences, 5 members of China Academy of Engineering, 10 members of Cheung Kong Chair Professor, 48 State"1000-elite Program" Experts (including 1000 Young Talent Plan Professors), and 15 winners of National Science Funds for Distinguished Young Scholar.
ZUSM has been pursuing high quality education and aiming at developing extraordinary medical practitioners. The School is composed of 10 departments: School of Basic Medicine, School of Public Health, 1st Clinical Medicine, 2nd Clinical Medicine, 3rd Clinical Medicine, 4th Clnical Medicine, School of Obstetrics and Gynecology, School of Pediatrics,School of Stomotolagy and Shool of Nursing. Apart from these academic departments, there are 8 affiliated hospitals and 8 cooperated hospital. It has been authorized to set up five mobile post-doctoral stations and 8 first-level discipline doctoral degree programs, for example Basic Medicine, Clinical Medicine and oral medicine. Being approved as one of the first Extraordinary Medical Talents programs by the Ministry of Education and the Ministry of Health in 2015 and the first clinical post-doctoral training project pilot unit by Ministry of Human Resources and Social Security, ZUSM set up major teaching platforms including a virtual simulation experimental teaching center at the national level and four experimental teaching centers at the provincial level. It also delivered national excellent resource sharing courses, visual public courses and courses of the Chinese Medical Education MOOC Union. The school is proud to own editors-in-chief and associate editors contribute to the national planning teaching materials. Currently, ZUSM has accommodates a total of over 6,300 students, including 2500 undergraduates, 1700 Master's Candidates, 1500 Doctoral Candidates and 600 international students.
ZSUM has been making its efforts to meet the needs of the government and serve for national strategies. It focuses on top-level discipline design, coordinates the implementation of research projects, big team and platform with remarkable results and outputs. Currently there is 4 national key disciplines, 45 national key clinical specialties, 1 national key laboratory, 28 provincial key laboratories and "Medical Technology and Diseases Prevention" 985 Technology Innovation Platform. In recent years, the research funds have increased enormously, and the number of publications that were cited by SCI has leaped into the front ranks among medical institutions nationwide. Up to date, 19 programs have won National Science & Technology Awards including one special prize in 2017 (The oretical Innovation and Technological Breakthrough on the Prevention and Treatment of Infectious Diseases, including preventing and controlling the spread of the H7N9 bird flu virus led by Dr. Lanjuan Li),one first prize in 2015 (The Innovation Group of Comprehensive Diagnosis and Treatment for End-Stage Liver Diseases led by Dr. Shusen Zheng and Dr. Lanjun Li) and one first prize in 2013 (The oretical Innovation and Technological Breakthrough on Diagnosis and Treatment of Severe Hepatic Diseases project led by Dr. Lanjuan Li).
To accelerate the pace of internationalization, ZUSM formed a comprehensive, multi-channel, wide platform for international cooperation and exchanges.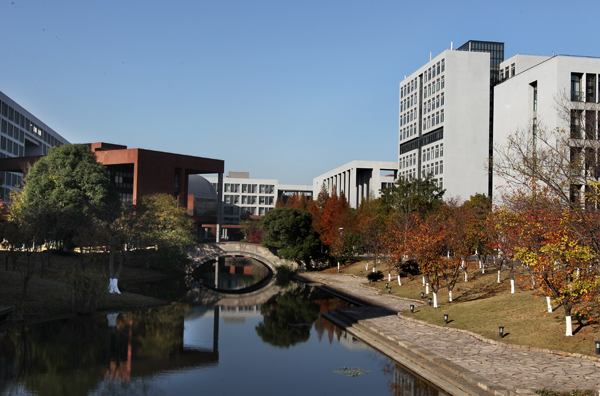 It signed collaboration contracts with over 20 medical schools overseas including Columbia University, The University of Melbourne and University of Toronto. Also entering into contract with UCLA to set up "Joint Medical Research and Teaching Center" to establish comprehensive collaboration in the field of talents education, faculty development, scientific research in Translational Medicine and other medical engineering areas;setting up joint research institutes with Princeton University and Columbia University, ZUSM has been dedicated on high level basic and clinical research. With West Australia University and McGill University, ZUSM is probing new paths of joint education program. ZUSM are collaborating with over 30 leading medical schools and institutes aboard in the field of personnel exchange, collaborated research and heath care to expand partnership in student, faculty and clinical health care personnel exchange program. In 2014, the Undergraduate Oversea Exchanging Scholarship which was the first scholarship for international exchange in the university has started. In the year of 2015, student enrollment by Zhejiang University and University of Edinburgh Joint Institute in Haining Campus beganed . Inaugurated the double bachelor degrees program with the University of Western Australia in 2017, ZUSM expand the cooperation extensively.
Inspired by a hundred years of spirit and diligence, ZUSM will stick to its mission, take the social responsibility and continue to promote the development of a world-class university medical school.